15 Oct

KASHMIR FACT FINDING REPORT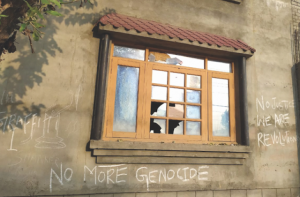 Kashmir Civil Disobedience: Trauma, Resistance, Resilience- A Citizens' Report by Anirudh Kala, a psychiatrist and writer based in Ludhiana
Revati Laul, a Delhi-based journalist and writer
Brinelle D'Souza, an academic, activist and public health professional from Mumbai
Shabnam Hashmi, a social activist.
The 76 page report, released on October 12, 2019 is divided into different chapters: The Big Picture or Why We Wrote It, Who We Are , Civil Disobedience, Trauma, Radicalization, Extremism and the loss of a middle ground , Fear , Disunion , Love and resilience ,Recommendations , Annexures- Citizens outside J & K, Voices from Kargil, Govt notices.
From Srinagar to Baramulla to Anantnag to Badgam and Jammu, all had one thing in common — every single interaction was an emotional outpouring. So we decided to write about what has gone amiss in the day to day lives of people and to present that as an emotional landscape. We met over 350 people such as politicians, bureaucrats, homemakers, schoolteachers, traders, transporters , fruit-sellers, taxi unions, students, teachers, professionals, engineers, govt employees, intellectuals, poets, writers, farmers, children, journalists, civil society workers, wedding caterers, Kashmiri Pandits, Sikhs and Christians.
Indian government has spun the story using national media that their clampdown on civil liberties in Kashmir with an increased military presence, summary arrests of all mainstream and separatist leaders and the communication blockade has made the unfolding of this new reality peaceful and that majority of the people are very happy. . We found exactly the opposite.
Kashmir is on edge – humiliated, angry, disturbed and 'disrobed,' as a journalist who spoke to us described it. The fact that there has been no violence has to do with the resilience of the people. It is an active and collective choice being exercised each day, to observe a civil disobedience. Kashmiris are feeling rejected and betrayed by the Indian state.
Kashmir is riddled with fear that spiral binds itself in sharp concertina wire around the valley. There are stories of torture, arrests, even of young boys detained under the draconian Public Safety Act. Despite this fear, people defied the odds and chose to keep their shops closed not under any call by militants or separatists or political leaders but as an act of resistance against the Indian state.